The Truth About Coronavirus – How To Survive A Pandemic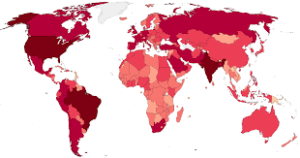 The Truth About Covid-19
Today, I have deviated from my typical informational blog format by sharing a link to a video podcast that I believe will set the record straight with respect to Covid-19. I decided to do this as there seems to be so much confusing and conflicting information about the most recent Pandemic. I am sharing this Podcast as I believe it is the best and most credible information I have heard about Covid-19 and wanted to share it with you.
I encourage you to watch or listen to the entire Podcast and please share it with family and friends. I guarantee it will dispel all the myths and misinformation that is out there about this pandemic.
My "Go To" Health Influencers – Rich Roll and and Dr. Michael Greger
Rich Roll https://www.richroll.com/and Dr. Michael Gregerhttps://nutritionfacts.org/ are two of my favourite people in the health, wellness and longevity field. They are on my "must read" and my "must listen to" list on a weekly basis.
Rich and his wife Julie have been the single most inspirational influencers on my and our families journey toward better health. In fact, we invited Rich and Julie to our home in Burlington Ontario were they spoke to a sold out audience in our town. Personally they showed me the way too much healthier eating towards a Plant Based lifestyle that me and our family are living on a daily basis. I wanted to personally thank them for all they have done for me personally as well as our family. More than that they are amazing, loving,  giving people that are doing all they can daily to inspire and help people towards a healthier, loving, and meaningful life.
Barb and I had the pleasure of meeting Dr. Michael Greger on a plant based cruise that we went on called "Holistic Holiday at Sea" in February of this year(Pre Covid). Dr. Greger is one of the most inspirational individuals in my life. The first book I read of his  "How Not To Die"  was a game changer for me in terms of supporting a plant based lifestyle. In it he outlines the top 15 causes of death and what the top cures/preventions for each of these illnesses/diseases are. Dr. Greger puts out a daily short video that provides inspiration to me  and millions of others on a daily basis that you can find at Nutritonfacts.org.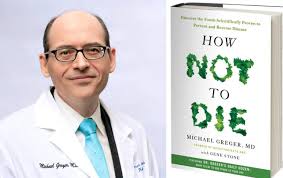 Like Rich and Julie, Dr. Greger is doing everything he can on a daily basis to help people live a healthier happier, longer life and though his massive research dispels common misconceptions that are out there. I want to thank Dr. Greger for all he has done to personally help me, our family and friends live a healthier lifestyle.
Today- Rich and Michael come together – The Rich Roll Podcast
Today, I wanted to share their most recent video on the Rich Roll Podcast. It is amazing when two of my favourite people come together in once setting. This is Rich's fourth time having Dr. Greger on the podcast and todays focus is on surviving a Pandemic with the full emphasis on the most recent world wide pandemic – Covid-19.
In this Video Podcast, they will touch on some key topics such as:
How exactly is Covid-19 transmitted
Why do some fall gravely ill while others only experience mild symptom?
How do we ensure our immune systems are healthy?
What supplements should I be taking to fend off Covid-19?
Should I be disinfecting everything including my groceries?
How dangerous is flying on airplanes?
Do masks work and what type of mask should I be wearing?
What are most effective things we should focus on for prevention
How can we stop the emergence of Pandemics in the first place
Please enjoy and wishing you and your family all the best in health and happiness,
Kev