"Pain For Pain"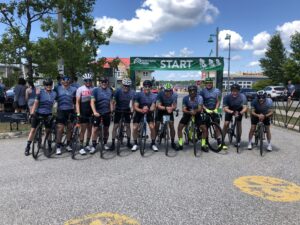 Northern Pass – "Pain For Those in Pain"
This past weekend I participated in a fundraising event called Northern Pass (http://northernpass.ca) to support our good pal, John Norris.
Myself and a bunch of amazing cyclists(much stronger than me) from Burlington, Milton and Oakville all participated in Northern Pass to support and help raise dollars for a great friend of ours – John Norris. We ended up raising close to $25,000 to support Princess Margaret but more importantly, we were all there to support our friend who had a close call with Cancer this year.
I had not been on a bike for nearly a month due to my Hematoma injury and Dr's orders however I went as fast and as hard as I possibly could. The entire race I was thinking about all those that I know that are currently battling cancer and the pain they are going through in their own way. In particular, I was thinking of the pain that John himself went through (both emotionally as well as physically) as well as other dear friends that are battling cancer – Deb and Paul.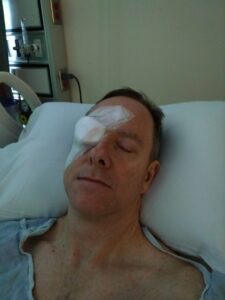 Here is Johns Story (From John himself)
In November I went for my annual executive physical at Cleveland Clinic. In 2018, I had taken particular interest in improving my fitness and nutrition. The results were the best I'd ever had. Perfect physical.  But wait…about a week later, they called me to say that one of my tests returned that required a follow up. I was required to see a retinal specialist. 
So, on the morning of January 2nd  2019, I went to the appointment completely unconcerned as I was totally asymptomatic. At that appointment they identified I had a raised leaking lesion on the right retina. Concerned that this could be a cancerous tumour, I was sent to Princess Margaret Cancer Centre (PMCC) 13 days later. During that time I did a lot of research about ocular melanoma, a very deadly form of cancer. 
PMCC brings 21 people from Saskatchewan to Newfoundland in every Tuesday to be tested for this disease. Like most Tuesdays, 18 patients get sent home with a negative diagnosis. I was one of the three. I was shocked and scared. 
February 7th was surgery day. They inserted a plaque of custom radiation behind my eye where it would stay for a week. Pain and discomfort were both mild. It was removed after the week and I returned to work February 20th. 
Prognosis 6 months later remains quite positive, largely because it was caught early.  Being proactive with my health most certainly saved my life. I am in the process of losing the majority of my vision in my right eye…but that's ok. 
Through this ordeal, I have been completely overwhelmed by the support and love from friends and family. It has extended far beyond what I ever would have expected. This culminated last Sunday with the Norther Pass bike ride supporting PMCC. I registered for this 160 km ride through Muskoka while going through radiation. I never thought I'd raise the $1,000 minimum not did I anticipate riding with anyone but strangers. Well, my team of 12 friends raised  almost $24,000. As Lou Gehrig said in his famous farewell speech at Yankee stadium "I fell like the luckiest guy on the face of the earth".
This past weekend we all gathered at our cottage in Muskoka to have some run but mainly to ride with John on his quest to raise dollars for Princess Margaret and help others to beat this terrible disease. 
I was blown away that the friends that joined John, raised just under $25,000 and John personally raised $10,000. This was a big jump from what his initial goal was of $1000.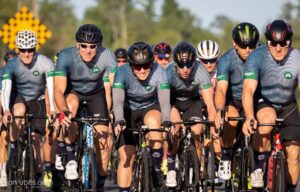 The ride
The Northern Pass offered 3 different courses varying in length and difficulty to appeal to all different levels of cyclists. The rest of John's cycling group were doing the longest distance of more than 160 km, however, due to Dr.'s orders, I wasn't even supposed to be doing any cycling whatsoever. However, I wanted to support John so changed my entry to the shortest distance of 40 km and my intent was to go easy and slow so I would not further impact my recovery.
Therefore I went out with all the other cyclists that were doing the 40 km. I must say it felt so good to get back on the bike(although I felt a little rusty after a month of zero riding) and right away I felt like pushing hard. 
As I started the race and went full out it wasn't long before I found myself leading the ride with the race marshal motorcycle in front of me. As I was out pushing it in beautiful Muskoka landscape, I couldn't help but think of John and others I know that have and are currently battling Cancer.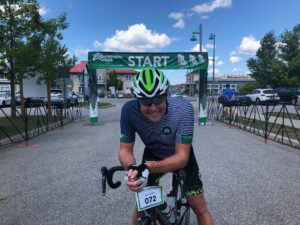 Wanting Pain For Those in Pain
I thought of the immense pain they all must have suffered through their treatments both emotionally and physically. All I could think was that I needed to somehow put myself in the same level of pain threshold during the ride. I physically went as fast and as hard as I possibly could as I wanted to somehow experience even as small portion of the pain they must be experiencing.
I thought of John and the pain(emotionally as well as physically) he must have experienced and knew John and the other riders would currently be doing the same thing. I thought of two other close friends that are both currently battling cancer and the pain and mental toughness that they must be experiencing(Deb and Paul). I thought of those that have passed before me that we impacted by cancer and the pain they must have felt. I also thought many times of my mom Joanie who also had cancer prior to her passing. It is such a brutal, savage disease and we need to somehow find a cure for cancer. 
I must say I pushed it to hurt right until I crossed the finish line as I wanted to push the pain threshold. I managed to finish the 40 k at a good pace and was the first to come across the finish.
Soon after, the rest of the team that did the 160 km + came across the finish and the festivities happened. It was so great to learn that our team was the 4th team in terms of overall fundraising and also that the event raised over $400,000 for Princess Margaret. 
I know everyone felt very good and proud to support our pal John following the ride.
I wanted to say a huge shout out to John for leading the charge on this. I know that the reason that everyone supported John is he is an amazing person, a ton of fun and more than anything a "salt of the earth" individual.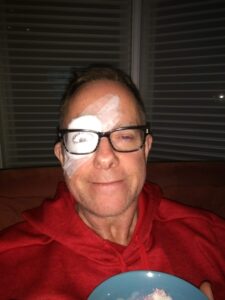 Johns Final Race Email
I thought it would be fitting to end this blog with a final email that John sent out following the event. He is all class and god bless him. 
"So this is my last e-mail on this topic.  Today was the Northern Pass ride, 168kms of beauty on a gorgeous Muskoka day.  I made a speech to my team prior to the ride and miraculously I held it together and did not cry (I was sure that I would).  I also came close to crying at the end of the ride but held it together again…just barely!  The ride was great and I was proud of how I did as well as the team.
However, the athletic performance was secondary by a long shot today to the contributions that we were able to make to fighting cancer.  It is one of my proudest moments that I was able to lead this group to contributing almost $25K to the Princess Margaret Cancer Centre.  It is your contributions that made this happen.  Those funds will impact people like me, but they could be other friends, family or complete strangers.  But let me assure you — they will benefit from your generosity.  Thank you!
Today reminded me of a quote that many of you have heard numerous times – "Life is not measured by the number of breaths we take, but by the moments that take our breath away".  Today took my breath away.
This website is very rudimentary and does not allow me to attach pictures.  Trust me when I tell you that I was handsome in all pics.
For the last time, thank you so much and lot of love to you all.
John"
Wishing you and your family a Happy and Healthy day,
Kev