Don't Drink And Die
In my latest book, It's Never Too Late To Be Healthy, I share my life changing story whereby I came very close to death by running a Marathon in May 1999. I ended up on full life support, on a respirator, in a coma and they told Barb I had less than a 10% chance of living.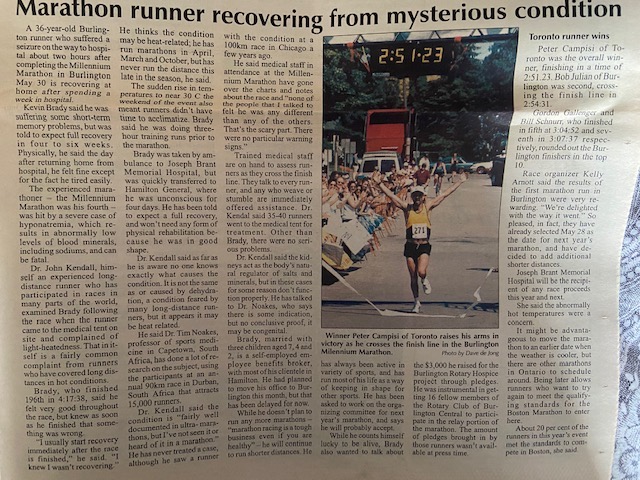 I am so grateful and appreciative that I am here today to share my story with you. I always believe there was a 'higher being' or someone looking out for me that allowed me to beat the odds and survive.
What Did I Learn?
My entire life, I had equated good health to being fit. I had gone through life figuring that nothing from a health standpoint mattered more than staying fit. Therefore, I felt I could ignore other key aspects of my health as long as I was getting my workout in on a daily basis. I felt that it really didn't matter what I ate, what I drank, what my stress levels were or how I slept as long as I worked out every day and stayed fit. How wrong I was!
In looking back I "blamed" my life changing event on the heat that was evident the day of the marathon as the temperature reached over 30 degrees celsius. I now believe that if my other "Wheels of Health" had been in balance then I would not have had my close to death event. If I had paid the same attention to my diet, my sleep habits and my stress levels as I did my fitness, I do not believe I would have had my near death event.
The Wheels Of Health
I am sharing my story with you and the importance of keeping all of our "Wheels of Health"  in balance so that I can help you  lead a long and healthy life.(More on this in future blogs)
Below I have shared an excerpt from my book. I hope that you enjoy my story.
[Note: To Read the entire excerpt, please click the image or the following link to open the PDF. Part One – The Early Years]
Wishing you and your family all the best in great health,
Kev